"In such a fast paced society, bombarded with the media and over stimulation, I see there is a growing need in our children to learn to focus their minds, gradually developing better concentration skills; to readily access their own inner creative world; to acquire the art of relaxing their bodies; and to find out how to be still and peaceful within themselves ".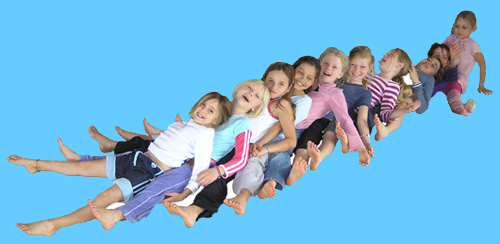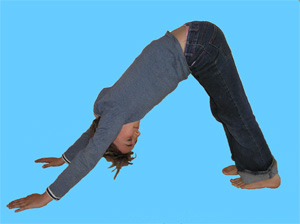 The practise of Yoga is holistic and affects all levels of a child's being. The physical, mental, emotional and spiritual aspects of a child are subtly brought into balance.
Yoga helps calm and focus a group of children, which is of benefit to any school teacher or carer of children . There is a steadily expanding number of Childrens Yoga programmes available now internationally within schools and preschools and also a growing body of research world wide on the beneficial effects of Yoga on children.

Today there is an increasing number of young children with learning difficulties, ADHD and behavioural problems. Of particular concern is the alarming percentage of children being prescribed medications for behaviour modification, and the increase in childhood suicide. Within affluent western style societies there are increased levels of stress within the family, a more sedentary lifestyle, and an increasing percentage of childhood obesity.
Yoga is a wonderful tool to enable children to alleviate some of these problems. If we,as educators of children, can help in even a small way, it is a step in the right direction.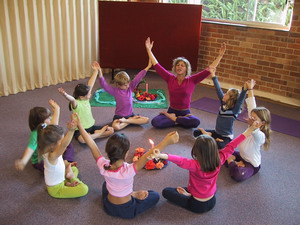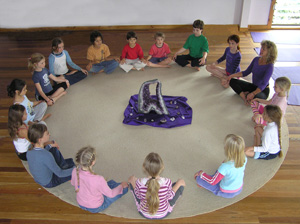 Joanna Gardner has an Early Childhood background, and was Director of a Preschool in Northern NSW, Australia for 14 years, where she incorporated Yoga into the daily programme. Joanna has an International Yoga Teachers Diploma and has been teaching Yoga for 15 years. She established "Yoga for Kids" in 2000 and now works fulltime teaching Yoga in Primary schools, Preschools and Early Childhood Centres.